It gives me  great honor to finally introduce you to my drummer,Chris Mattson. Here's a little info on Chris:
Born and raised in Marin County, CA., Chris had drum sticks in his hands at age 4. Drumming has been Chris' life since his first rock band at age 16. Since then he has played numerous gigs with bands like Cowboys and Angels, Villan, and recently Honey DeLune. Chris still has a rock style with a funky edge. Influences include John Bonham ( Led Zeppelin) , Carter Buford ( Dave Mathews Band), and Stewart Copeland (The Police).
"Human speech is like a cracked kettle on which we tap crude rhythms for bears to dance to, while we long to make music that will melt the stars." Gustave Flaubert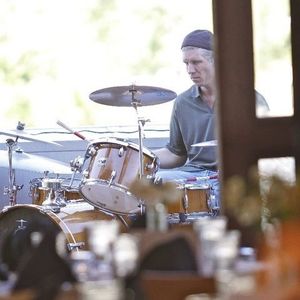 Be sure to watch our first gig together with the great Kevin Logsdon at the Wednesday night market in Santa Rosa on June 5th.
Click here
for more details.